Providing natural and pure herbal products like Ayurveda Products, Herbal Products, Herbal Health Medicine, Herbal Body Cream, Natural Herbal Hair Oil, Ayurvedic Cough Syrup, Blossom Bust Firming Cream, etc...
Assurance of Quality

Being a quality focused organization, ISI (Indian Statistical Institute) standards and GMP (Good Manufacturing Practice) guidelines are followed in all the pre and post stages of production. All our offered Ayurveda Products, Herbal Products, Herbal Health Medicine, Herbal Body Cream, Herbal Hair Oil, Ayurvedic Cough Syrup, Blossom Bust Firming Cream, etc. are processed by using herbal and natural extracts thus, have no adverse effects on skin or health. All these herbal goods are go through stringent quality checks that are conducted to assure purity and supreme quality. Only those products are packed and delivered to the clients which are successfully passed the quality inspections. In this way, we are continuously fulfilling the needs of the clients by offering superior quality herbal products.

Product Range

Our firm is engaged in manufacturing, exporting and supplying the following herbal and organic products:

Ayurveda Products
Herbal Products
Herbal Health Medicine
Herbal Body Cream
Herbal Hair Oil
Ayurvedic Cough Syrup
Blossom Bust Firming Cream
Energy Boost Capsules

V Tight Cream
Body Shaping Cream
Herbal Sleeping Capsules
Anti Stretch Mark Cream
Anti Stretch Mark Lotion
Immunity Capsules
Anti HIV Capsules
Sophisticated Infrastructure Set-Up

Based in Mumbai, Maharashtra, a technical sound infrastructure unit is set up by us which is furnished with cutting edge technology and semi-automatic machinery. These sound facilities assist us to keep pace with the competitive world and helps us to exceed the expectations of the clients spread across the globe. By segmenting the whole infrastructure into several wings, all the tasks are executed in a systematic manner. All our departments such as production, R&D, quality analyzing, storage & packaging, accounts, sales & marketing etc. are work in sync with each other. By working in a coordinated way, all our business targets are timely achieved.

Research & Development

Our qualified and knowledgeable experts are consistently working on the research of herbal/ayurvedic medicines & formulations. By using sound instruments and tools, they keep conducting in-depth researches to know about the various market dynamics, changing behavior and requirements of customers. The R&D professionals keep monitoring the latest developments occurred in the herbal industry so as to improve the quality and effectiveness of our end products. With the support of our R&D personnel, we are able to invent new formulations, provide variety of goods and improvise our herbal products. Following are the formulations which we have developed:

Agricultural Products / Formulations
Herbal / Ayurvedic Formulations
Herbal Cosmetic or OTC Products / Formulations
Veterinary Products / Formulations

"We invite inquiries for bulk orders."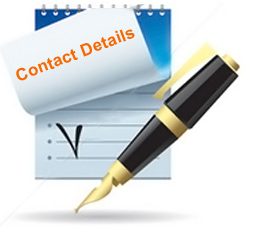 1-D/10, Vijay Vihar CHS, Sion-Trombay Road, Opp. Sandu Wadi, Chembur (E), Mumbai - 400071, Maharashtra, India

Mr. Luv Khanna (Proprietor)

Mobile :
+917042652204

Phone :
+917042652204